WPerformance
Workshop on Computer and Communication Systems Performance
Dates: July 22 – 23, 2021
CSBC 2021 – Congress of the Brazilian Computer Society
Online Event
Program
Opening Session – Henrique Freitas (PUC Minas) & Samuel Xavier (UFRN)
Avaliação de Desempenho de Modelos Deep Learning para Deteção de Intrusão em Dispositvos IoT

Valdir Carvalho (UFRPE), Ewerton Queiroz (UFRPE), Julio Mendonça (IFAL), Gustavo Callou (UFRPE), Ermeson Andrade (UFRPE)

Avaliando a Sobrecarga de Mecanismos Criptográficos Simétricos na Internet das Coisas: Uma Comparação Quantitativa entre os Protocolos MQTT e CoAP

Vagner E. Quincozes (UNIPAMPA), Silvio E. Quincozes (UFF), Juliano F. Kazienko (UFSM)

Redes de sensores IoT em edifícios inteligentes: uma avaliação de desempenho usando modelos de filas

Brena Santos (UFPI), Francisco Airton Silva (UFPI), André Soares (UFPI)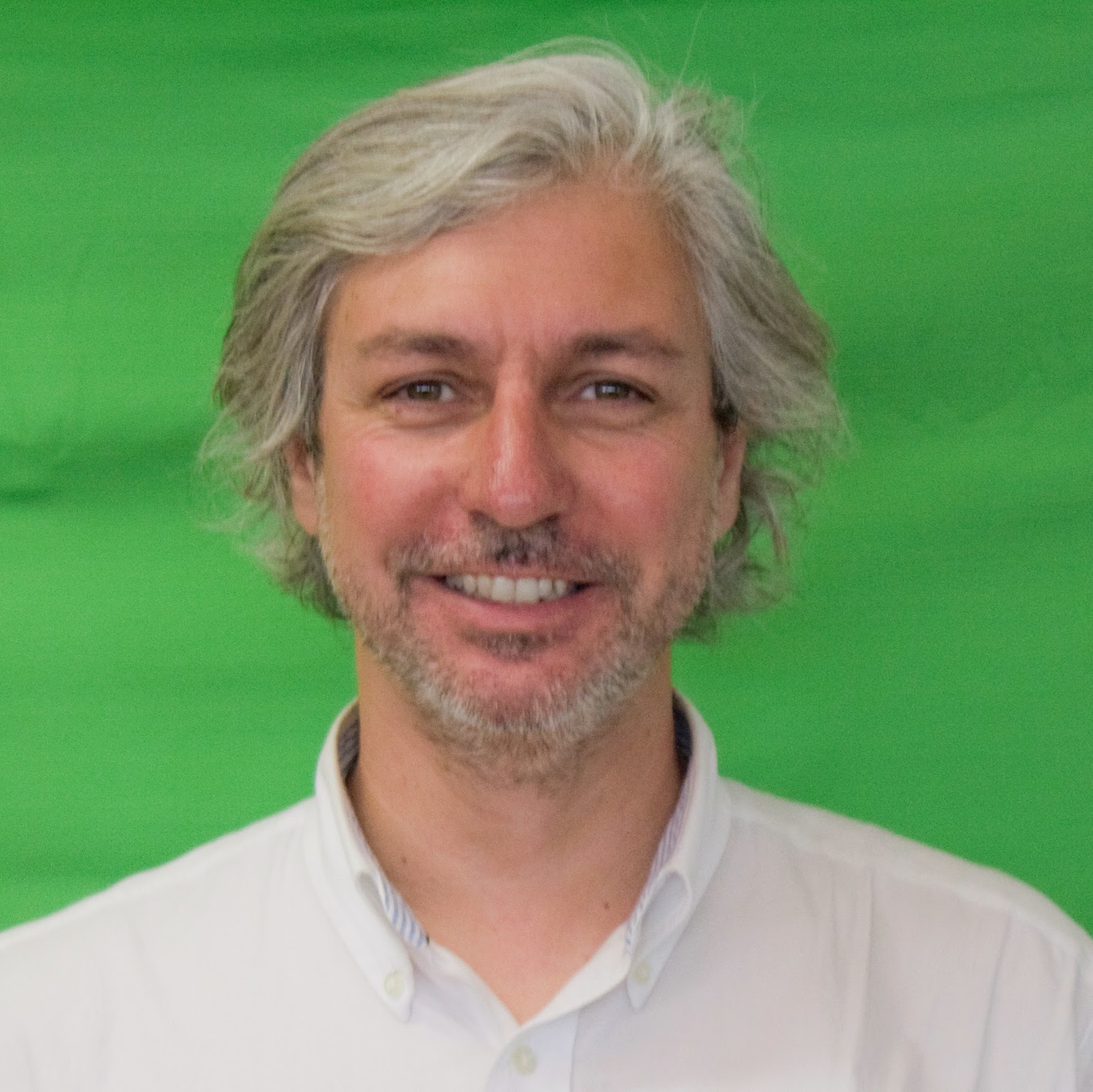 Keynote: Energy efficiency across programming languages: how do energy, time, and memory relate?
Prof. João Saraiva (Univ. Minho, Portugal)
In this talk we compare a large set of programming languages regarding their efficiency, including from an energetic point-of-view. We have taken 19 solutions to well defined programming problems, expressed in (up to) 27 programming languages, from well know repositories such as the Computer Language Benchmark Game and Rosetta Code.
We have built a framework to automatically, and systematically, run, measure and compare the efficiency of such solutions. Ultimately, it is based on such comparison that we propose a serious of efficiency rankings, based on multiple criteria.
Our results show interesting findings, such as, slower/faster languages consuming less/more energy, and how memory usage influences energy consumption. We also show how to use our results to provide software engineers support to decide which language to use when energy efficiency is a concern.
Sobre Prof. João Saraiva (Univ. Minho, Portugal)
João Saraiva is an Associate Professor at the Department of Informatics, University of Minho, Portugal, and a research member of HASLab/INESC TEC. He obtained a Ph.D. degree in Computer Science from Utrecht University in 1999. His main research contributions have been in the field of programming language design and implementation, functional programming, end-user software development, and, more recently, on green software.
Cloud Computing and Blockchain
Análise de desempenho em serviços gratuitos na nuvem utilizando os provedores AWS e GCP

Karina Wiechork (IFFAR), Darlan Eziquiel Felisberto da Silva (IFFAR), Marco Antoni (IFRS)

Análise de Desempenho da Distribuição de Workflows Científicos em Nuvens de Computadores com Restrições de Confidencialidade

Rodrigo A. P. Silva (UFF), Esther Pacitti (LIRMM/INRIA), Yuri Frota (UFF), Daniel de Oliveira (UFF)

Modelagem Hierárquica e Heterogênea para Avaliação de Disponibilidade de Aplicações Big Data na Nuvem Privada

Alex Cunha (UFRPE), Gustavo Callou (UFRPE), Erica Sousa (UFRPE), Eduardo Tavares (UFPE)

Avaliação de desempenho do Hyperledger Fabric com banco de dados para o armazenamento de grandes volumes de dados médicos

Ana Caroline Fernandes Spengler (USP), Paulo Sergio Lopes de Souza (USP)
Paralelização Automática de Código em CUDA Utilizando Aprendizagem por Reforço

Felipe Soares (PUC Minas), Tiago Silveira (PUC Minas), Humberto Marques-Neto (PUC Minas), Henrique Freitas (PUC Minas)

Comparison of Convolutional Neural Network Models for Mobile Devices

Vivian Isuyama (USP), Bruno Albertini (USP)

Predição de Métricas em Grafos Temporais Utilizando Redes Neurais

Daiane M. Pereira (UFRJ), Rodrigo S. Couto (UFRJ)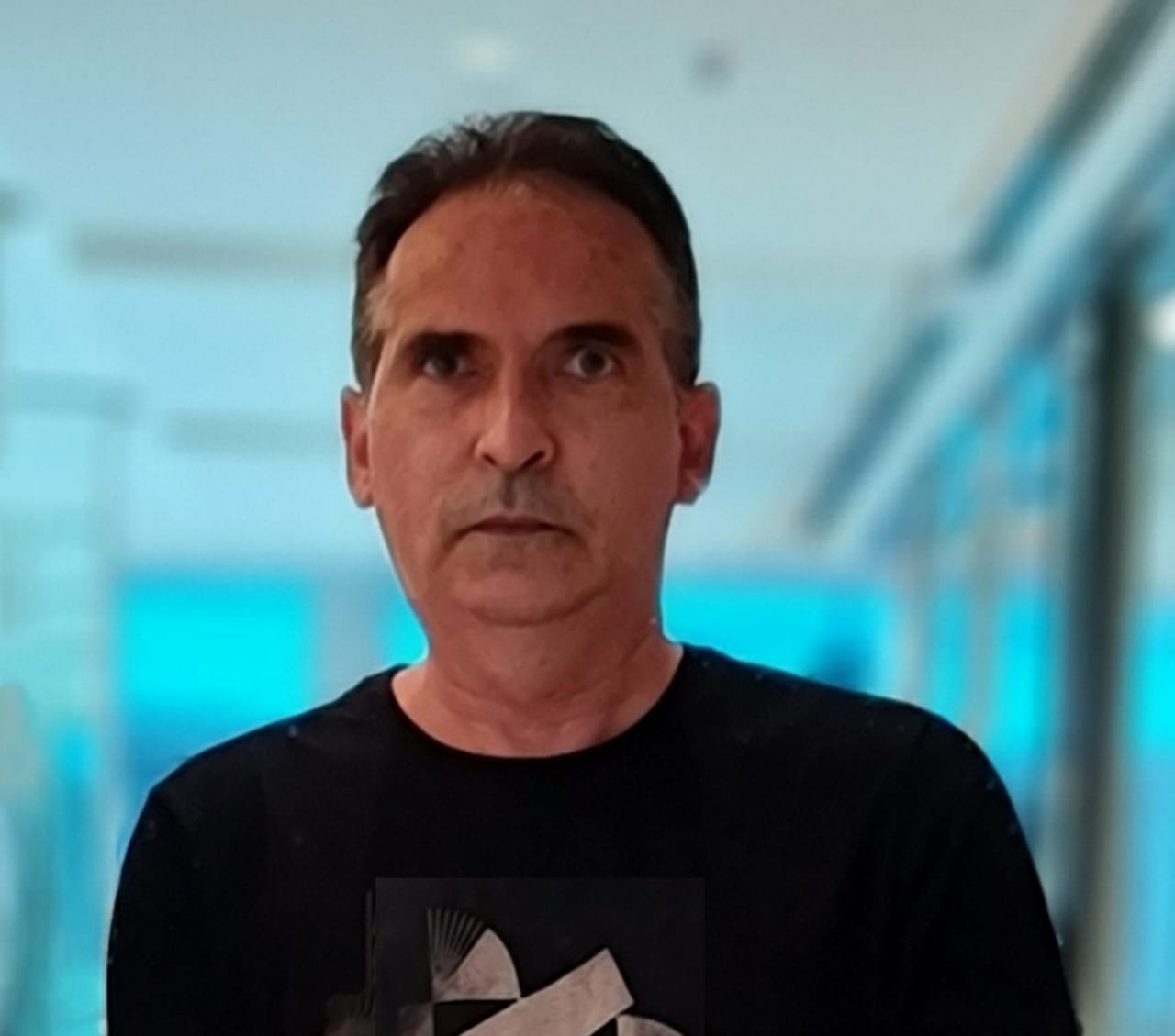 Keynote: Inteligência Artificial e Computação de Alto Desempenho
Prof. Wellington Martins (UFG, Brasil)
O desenvolvimento de computadores que realizam tarefas consideradas inteligentes continua sendo um desafio para a área de computação. A crescente disponibilidade de dados, aliada a computadores cada vez mais poderosos, tem permitido avanços notáveis na área de Inteligência artificial. Nesta palestra discutiremos a evolução da IA e o papel da computação de alto desempenho nesta trajetória.
Sobre Prof. Wellington Martins (UFG, Brasil)
Wellington Santos Martins possui graduação em Engenharia Elétrica pela UFG, mestrado em Sistemas de Computação pela PUC-Rio, e doutorado em Ciência da Computação pela UEA (UK). Atualmente é professor associado da UFG, bolsista de produtividade do CNPq, e membro do Centro de Excelência em Inteligência Artificial da UFG. Tem experiência na área de computação paralela, com aplicações em aprendizado de máquina, mineração de textos, e informática científica.
An Open-Source Soft-Microcontroller Implementation Using an ARM Cortex-M0 on FPGA

Vitor Finotti (USP), Bruno Albertini (USP)

Avaliação de Desempenho em Plantas Fotovoltaicas de Geração de Energia Elétrica

Dierli Maschio (UTFPR), Bruno Duarte (UTFPR), Jean Patric da Costa (UTFPR), Marcelo Teixeira (UTFPR)

Analysis of FreeRTOS Overheads on Periodic Tasks

Bruno Miranda (UFSC), Rômulo Oliveira (UFSC), Andreu Carminati (IFSC)
Closing Session – Best Paper Awards
Call for Papers
The Workshop on Computer and Communication Systems Performance, known as WPerformance (Workshop em Desempenho de Sistemas Computacionais e de Comunicação, in Portuguese), is a forum for discussion and dissemination of methods, models, techniques and tools for evaluating the performance of computer and communication systems. WPerformance proposes to receive papers in Portuguese or English related to performance problems in the most diverse areas of hardware, software and computing applications (for example, computer architecture, computer networks, distributed and parallel systems, cyber-physical systems, databases and operating systems).
Nineteen consecutive editions of WPerformance have already been held by the community, from 2002 to 2020, all in conjunction with the annual Brazilian Computer Society Conference (CSBC). In 2021, in its 20th edition, WPerformance will be held in the city of Florianópolis, capital of the state of Santa Catarina, Brazil.
As computing systems become increasingly larger and more complex, it is necessary to evaluate their performance using empirical approaches and / or mathematical models. The current diversity of computer and communication systems involves several parameters that have direct and indirect impacts on their performance. The study of these systems via measurement, emulation, simulation and modeling allows not only their best understanding, but also their optimization.
Topics of Interest
Topics of interest to WPerformance 2021 include, but are not limited to:
1. Performance evaluation of systems in the following areas:
Computer Architecture
Operating Systems
Distributed and Parallel Systems
Embedded Systems
Cloud or Fog Computing
Tradeoff between energy consumption and performance
Internet of Things and Cyber-physical systems
Robotics
Mobile Computing
Database
Software Engineering
Middleware
Computer Networks
Cognitive Radio Networks
Multimedia Systems
Real-time Systems
Mobile and Wireless Communication
Social Networks
Smart Grids
Smart Cities
Internet of the Future
2. Development of techniques, algorithms, methods, tools and models in the following topics:
Performance evaluation of systems
Performance evaluation of algorithms
Queue models
Stochastic models
Verification and validation of performance models
Hybrid models
Systems monitoring and measurement
Workload characterization
Simulation and emulation
Measurement and modeling of energy consumption
Scalability of computing and communication systems
Important Dates
Full and Short Paper Submission: March 12 March 26

April 16, 2021 (HARD)

Notification: April 30 May 21, 2021
Authors Registration: May 14 June 4, 2021
Final Version: May 14 June 4, 2021
Submission Instructions
The workshop accepts submissions of full papers and short papers, not exceeding 12 and 6 pages, respectively, written in Portuguese or English. The submissions must follow the Code of Conduct for publications of Brazilian Computer Society (SBC). Submissions should follow the template of the Brazilian Computer Society (SBC). The templates for submission are available in http://www.sbc.org.br/documentos-da-sbc/summary/169-templates-para-artigos-e-capitulos-de-livros/878-modelosparapublicaodeartigos
The paper submission will be, exclusively, through the JEMS system in "CSBC 2021 – WPerformance" (https://jems.sbc.org.br/home.cgi?c=3735).
Accepted papers will be published in the proceedings of the event, which will be made available online at SBC OpenLib, SBC's content portal, in the Proceedings of the Workshop em Desempenho de Sistemas Computacionais e de Comunicação (ISSN 2595-6167). All papers will be indexed with DOI.
The registration of at least one author of the paper is mandatory to insert the paper in the proceedings. Authors with more than one accepted paper, in any event, may pay a single registration fee, plus an "extra publication fee" per additional paper.
The WPerformance reserves the right to not include in the proceedings those papers that, during the workshop, are not presented by one of their authors or by a designated presenter. Presentation can be in Portuguese or English.
The event will select the 3 best papers according to the evaluations made by the reviewers. The best papers will receive certificates issued by the coordination of the event.
Organizers
Program chairs
Henrique Cota de Freitas (PUC Minas) – cota@pucminas.br
Samuel Xavier de Souza (UFRN) – samuel@dca.ufrn.br
Local chair
Odorico Machado Mendizabal (UFSC) – odorico.mendizabal@ufsc.br
Program Committee
Alex Borges Vieira – Universidade Federal de Juiz de Fora (UFJF)
Alfredo Goldman – Universidade de São Paulo (USP)
Ana Paula Couto da Silva – Universidade Federal de Minas Gerais (UFMG)
Antônio Abelém – Universidade Federal do Pará (UFPA)
Antonio Tadeu Gomes – Laboratório Nacional de Computação Científica (LNCC)
Artur Ziviani – Laboratório Nacional de Computação Científica (LNCC)
Carlos Alberto Vieira Campos – Universidade Federal do Estado do Rio de Janeiro (UNIRIO)
Daniel Cordeiro – Universidade de São Paulo (USP)
Daniel de Oliveira – Universidade Federal Fluminense (UFF)
Dianne Medeiros – Universidade Federal Fluminense (UFF)
Douglas Macedo – Universidade Federal de Santa Catarina (UFSC)
Eduardo Cerqueira – Universidade Federal do Pará (UFPA)
Emilio Francesquini – Universidade Federal do ABC (UFABC)
Glauco Gonçalves – Universidade Federal Rural de Pernambuco (UFRPE)
Gustavo Figueiredo – Universidade Federal da Bahia (UFBA)
Henrique Cota Freitas – Pontifícia Universidade Católica de Minas Gerais (PUC Minas)
Humberto Marques – Pontifícia Universidade Católica de Minas Gerais (PUC Minas)
Igor Moraes – Universidade Federal Fluminense (UFF)
Islene Garcia – Universidade Estadual de Campinas (UNICAMP)
Jefferson Elbert Simões – Universidade Federal do Estado do Rio de Janeiro (UNIRIO)
João Netto – Universidade Federal do Rio Grande do Sul (UFRGS)
Kayo Gonçalves e Silva – Universidade Federal do Rio Grande do Norte (UFRN)
Lucas Mello Schnorr – Universidade Federal do Rio Grande do Sul (UFRGS)
Luis Henrique Costa – Universidade Federal do Rio de Janeiro (UFRJ)
Luiz Fernando Bittencourt – Universidade Estadual de Campinas (UNICAMP)
Marcos Amaris – Universidade Federal do Pará (UFPA)
Marcos Seruffo – Universidade Federal do Pará (UFPA)
Márcio Castro – Universidade Federal de Santa Catarina (UFSC)
Miguel Elias Mitre Campista – Universidade Federal do Rio de Janeiro (UFRJ)
Moises Ribeiro – Universidade Federal do Espírito Santo (UFES)
Monica Pereira – Universidade Federal do Rio Grande do Norte (UFRN)
Morganna Diniz – Universidade Federal do Estado do Rio de Janeiro (UNIRIO)
Odorico Mendizabal – Universidade Federal de Santa Catarina (UFSC)
Rafael Melo – Universidade Federal da Bahia (UFBA)
Raphael Camargo – Universidade Federal do ABC (UFABC)
Rodolfo Villaca – Universidade Federal do Espirito Santo (UFES)
Rodrigo Righi – Universidade do Vale do Rio dos Sinos (Unisinos)
Samuel Xavier de Souza – Universidade Federal do Rio Grande do Norte (UFRN)
Sidney Lucena – Universidade Federal do Estado do Rio de Janeiro (UNIRIO)
Thiago Ferreira de Noronha – Universidade Federal de Minas Gerais (UFMG)
Vladimir Rocha – Universidade Federal do ABC (UFABC)